My name is Howard Lao, and I'm a freelance sports photographer based in Portland, Oregon. Over the past five years, I've covered dozens of track meets. From the 2016 Olympic Trials in Eugene, Oregon, and the World Track Championships in London and Portland, to meets between the University of Washington and Washington State, I've filed and edited photos in a media workroom, surrounded by my fellow photographers.
But the coronavirus pandemic upended both the biggest events of the year and has forever changed photographers' proximity to each other in those workspaces.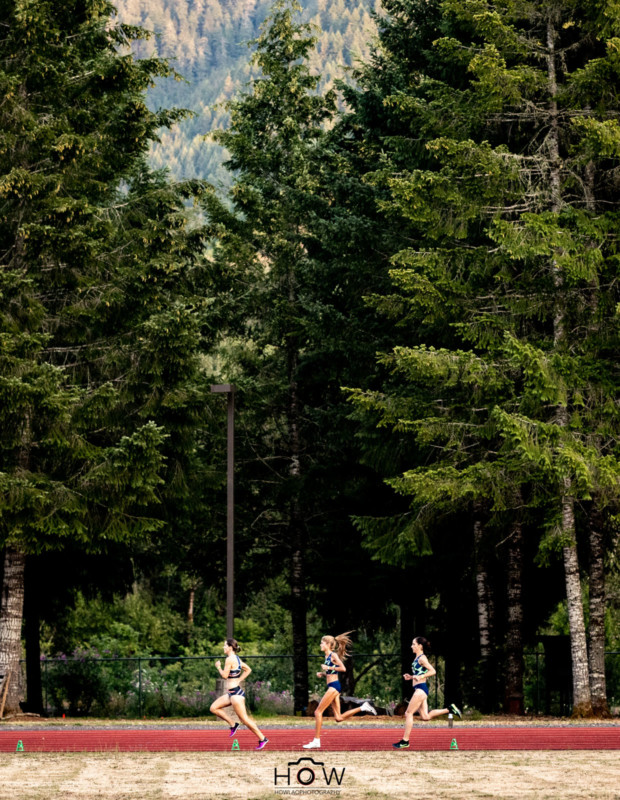 Recently, I drove over 150 miles from Portland into the middle of the Oregon woods to cover a secret track meet between Nike, Brooks, and Oiselle athletes. Cell service was little to none and there was definitely no media workroom. So I turned my car into one.
Working out of a car isn't anything new. Many photographers have done it and still do it. But since it will be a while before we go back to being crammed elbow-to-elbow, rushing to get an edit out, I've really leaned into working out of my car for the foreseeable future. Here's how I set it all up:
Setting Up My Laptop
I use a steering wheel table that I found online for around $30. It can be adjusted to go higher or lower.
I've worked for hours sitting in the driver's seat, so this function has saved my neck, back, and arms from soreness. If I need to get out to stretch or have to get up and move, I can easily get in and out without bumping the laptop. It also folds flat and can be stored in the car easily. On some personal road trips, I've taken it out to watch Netflix, too.
Bonus tip: Velcro your hard drive to the back of your laptop case to save additional space. This also minimizes the movement of your hard drive cable, which you don't want to touch during downloads.
Powering My Gear
Even though I fully charge my gear at home, sometimes I'll have a longer edit that requires more power.
I use a Power Inverter DC 12v to 110V AC Car Inverter to use my car's battery if I'm doing a quick edit.
This inverter was $30 online and has two AC outlets and two USB ports and is small enough to keep in the car all of the time. For longer edits, I use a portable battery. This is a more expensive route but I don't have to worry about draining my car battery.
Taking a Snack Break
Media food, while it can be a hit or miss, is always a nice gesture when it's available. I'm like other photographers who work through meals or do planned fastings so I don't miss any action. I used to just take a basic cooler for the day, but I've upgraded recently to a car fridge that runs off of the portable battery pack and doesn't require ice.
Securing Everything
At meets before the pandemic, I would take as much as I could with me into the stadium and chained it all down there. For these secret meets, I secured everything to the car with multiple chains and covered it with a trunk cargo shield. And of course I have insurance on all of my gear in case these safety security measures fail.
I hope my setup has inspired you to rethink your own vehicular workroom!
---
About the author: Howard Lao is a freelance sports photographer based in Portland, Oregon. The opinions expressed in this article are solely those of the author. You can find more of Lao's work on his website and Twitter.